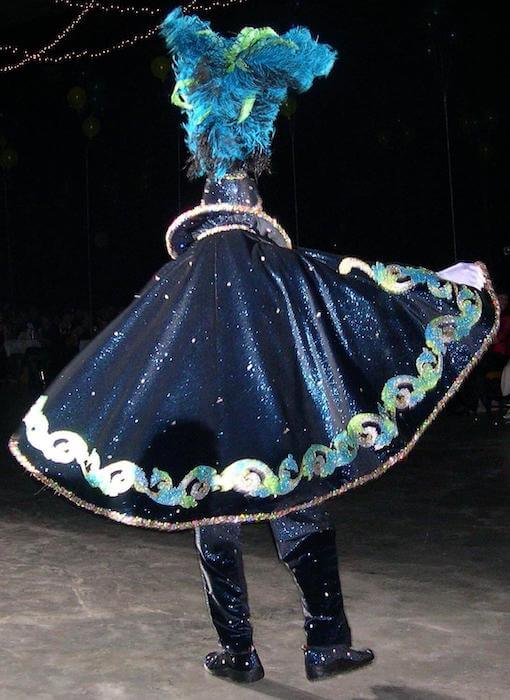 So you are reigning as Queen of the Ball… Congratulations!  We will design and create the gown of your dreams.  
The exterior beauty of your gown should not be compromised by the necessary inner structure.  We will use a combination of couture sewing and professional costuming techniques to construct your gown. 
Your collar will be made of heavy gauge wire engineered and soldered to provide stability.  During the design process we will be your guide in choosing the number of petals, their shape as well as how the covering fabric and embellishments to compliment your gown.  
For your King's costume choose between a traditional tunic or long gown.  You can add a cape to your tunic or a sleeveless robe to be worn over your gown. All of our designs are created with wearability in mind. Again, using couture combined with professional costume construction techniques we strive to provide comfort in movement, as well as, a beautifully embellished costume.
Whether you need a new Captain's costume or want to add to existing pieces we can can design and construct the perfect cape or tunic for you. Our goal is to create a Captain's ensemble that reflects the Carnival traditions of your Krewe.